Workshops, courses and training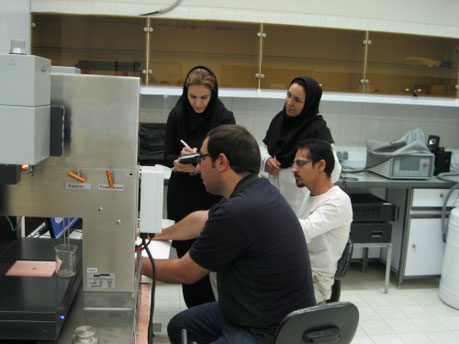 Eurotechnica offers customized courses, workshops and training on high pressure equipment and processes in collaboration with customers and partners. Courses and technical trainings may be held at the customers/partners site or at Eurotechnica and may take from one day to 2 weeks. The training is closely related to real cases and scenarios in many cases conducting to scientific publications of high impact.
A selection of topics:
  - High pressure fundamentals
  - Equipment design
  - Innovative processes with a special focus on elevated pressures
  - Practical training on users site or at Eurotechnica, covering e.g.
Supercritical extraction, fluid properties, safety inductions, interfacial tension and
wetting at elevated pressure, especially under reservoir conditions
Scientific seminars on related topics are also offered.
Please contact info@eurotechnica.de in case of interest and for further information.